Making the Law Work for You and Your Family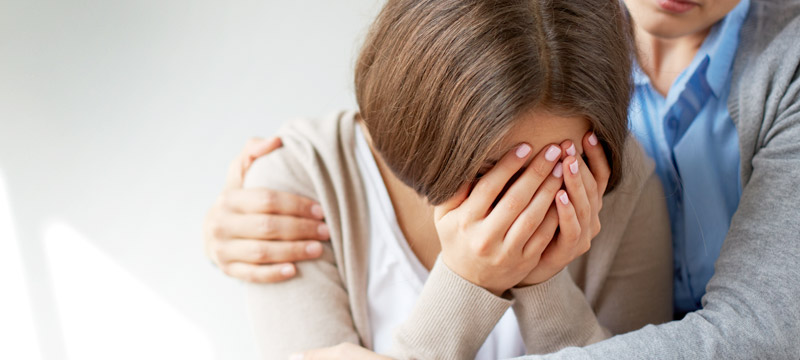 Fighting the crime of domestic violence starts with taking appropriate legal action to remove an abuser from a household and prevent access to it. At the Phoenix, Arizona law offices of attorney John R. Gaertner we're prepared to act immediately to bring the full force of the law against people guilty of domestic violence.
We don't tolerate situations that endanger others, let alone children. As a lawyer, John R. Gaertner has over 15 years of experience at a litigator-both as a prosecutor and defense attorney. Our legal team knows how to go after people guilty of domestic violence and use available legal tools, including an Order of Protection and Injunction against Harassment to prohibit undesired contact.
If an ex-spouse, boyfriend, or their family member poses a threat to you or your children, call the police immediately and then contact a family law attorney with experience handling spousal abuse, child abuse, and other domestic violence issues. Representing people from Scottsdale, Glendale, Casa Grande, Flagstaff, and Peoria, we offer in-office consultation.
Reaching Out
Due to public awareness of the problem of domestic violence, more resources now exists for victims than in the past. As your attorney, not only will our office work closely with you in regard to taking legal action, but we will also direct you to other helpful resources.
Accessible and Prompt
We understand the stress and worry clients undergo when threatened with domestic violence. That's why we act immediately to initiate the legal process and keep you informed of what your rights are and what to expect. We're dedicated to maintaining open lines of communication with all of our clients and providing the kind of personalized assistance needed to guide you through a difficult time.
Don't Wait – Contact John R. Gaertner Today
In order to learn about your legal options, and speak with a lawyer who will take the time to listen to your situation and provide open and direct answers to your domestic violence questions, please contact family law attorney, John R. Gaertner. We offer in-office consultation. We represent clients throughout the counties of Maricopa, Yavapai, Pinal and Coconino, as well as in the cities of Scottsdale, Sedona, and Phoenix. A domestic violence attorney can give you the legal leverage you need to protect yourself and your children. Don't delay – call us today.