Reliable Advice & Guidance When You Need It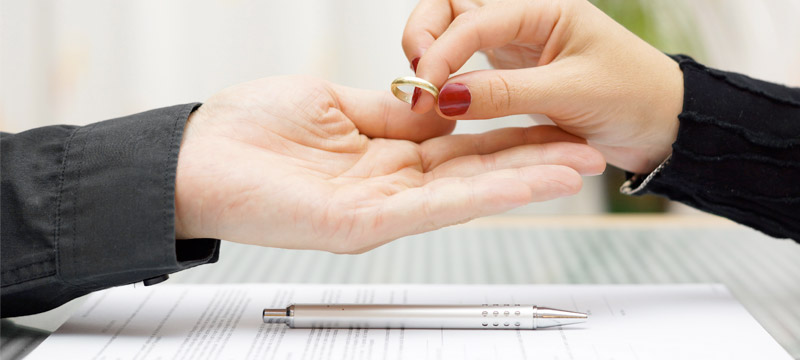 A divorce is often a stressful and uncertain time. Typically, questions regarding custody of children, the division of assets, and responsibility for acquired debt remain unanswered until the end of divorce proceedings. During this time, it is important to act immediately and protect your rights. At the law offices of Phoenix, Arizona divorce lawyer John R. Gaertner, we take the steps necessary to secure protections you're entitled to under the law.
Once you file divorce papers, protections regarding physical, financial, and custody rights are put in place, limiting what the other party can legally do without approval by the court. And, since a large percentage of divorces end up in litigation, hiring an attorney who will meticulously prepare your case is essential. With over 15 years of litigation experience, John R. Gaertner knows how to build a strong effective case, grounded in facts and evidence.
To learn more about what you need to know in divorce settlements and cases, contact the law office of John R. Gaertner today. Representing people throughout the counties of Maricopa, Yavapai, Pinal, and Coconino, we offer in-office consultation.
Preparation Is Essential
If you're contemplating filing for divorce, it is essential that you gather certain information pertinent for determining custody, support, and property questions. The following kinds of information should be made available to your attorney as quickly as possible:
Tax returns
Investments
Value of dwelling
Credit card debt
Outstanding loans
Income statements
Bank account information
Insurance costs and coverage
Cost of education for children in school
Cost of medical care for chronic health problems
I've Never Been Through This Before – Where Do I Begin?
The most important thing to remember is that a divorce is not a legal separation. Once you or the other party files for a divorce, certain restrictions and procedures come into play that govern elements of your financial, property, and custody rights. In a legal separation, the relationship between the parties is fundamentally different from a divorce, which seeks to terminate the marital bond permanently.
For this reason, it is crucial that if you are facing a divorce, papers are filed on your behalf as soon as possible. Failure to do so puts you in a defensive position, especially with regard to custody issues, and often results in the burden of proof being placed on you. As your lawyer, John R. Gaertner works closely with clients, gathering financial records, income and tax statements, proof of parental fitness, and other important information to build a strong case for his clients.
Don't Delay – Contact John R. Gaertner Today
Acting quickly to secure your rights is crucial. Contact the law offices of John R. Gaertner to learn what we can do for you. Representing clients in Sedona, Casa Grande, Cottonwood, Mesa and throughout the state of Arizona, we offer in-office consultation.