Bringing Parents and Children Together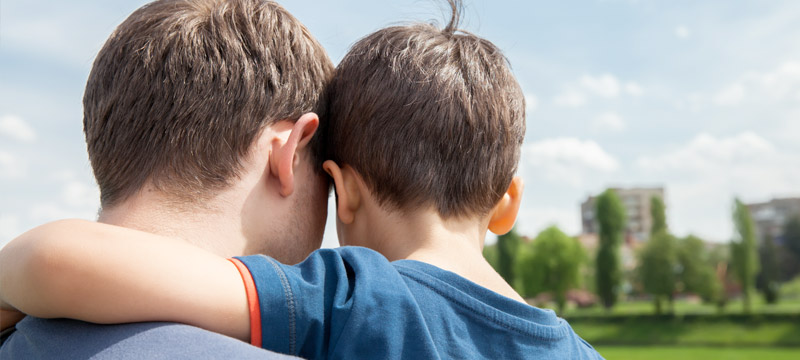 Custody and visitation cases are decided in terms of what is deemed by the court to be in the best interests of the child. In order to make a determination, the court reviews evidence submitted by both parties, including testimony, financial information, and other facts considered pertinent for a final determination. At the Phoenix, Arizona John R. Gaertner we're prepared to gather information, collect facts, and build strong cases for our clients. With over 15 years of litigation experience, John R. Gaertner understands how to uncover evidence and present it in a powerful, persuasive manner. Recognizing the importance of what's at stake, our legal team possesses the investigative and data gathering resources necessary to expose situations harmful to a child's best interests.
For more information regarding how Phoenix child custody lawyer John R. Gaertner can help you, contact our office today to schedule in-office consultation. Representing clients in Sedona, Flagstaff, Glendale, Prescott and throughout the state of Arizona.
Important Information For Your Case
Before undertaking legal action involving custody or visitation, the following kinds of information should be collected regarding both parents' financial and life situation:
Income statements
Tax returns
Medical conditions
Criminal records
Employment history
Abuse allegations
Assets
Establish A Relationship with Your Children
It is essential that you establish and maintain contact with your children. Whether you're interested in retaining custody or getting it for the first time, the court meticulously reviews the degree to which you're involved in your children's lives. Documenting trips, presents bought, birthdays attended, phone calls made, and other forms of contact is crucial if you plan on convincing the court of your case.
And, if you are in the process of finalizing a divorce, as your attorney John R. Gaertner will file a temporary custody order to ensure your children stay with you. While the court sorts out the specifics of your divorce, you can protect your children from any unnecessary involvement and focus on other important matters.
We're Prepared to Fight for You and Your Children
At the law office of John R. Gaertner, the interests of children always come first. After evaluating your case and determining what is in the best interests of your children, our legal team will make use of every tool available to protect your rights.
To learn more about what attorney John R. Gaertner can do for you, contact our offices today. Representing clients throughout the counties of Maricopa, Yavapai, Pinal, and Coconino, we offer in-house consultation.